(Image Credit: Theversatilegent.com)
We spoke to Mark Wickman from Wickman's Fine Wines about the secondary wine market in Australia.
RWS: Hi Mark, so in a nutshell can you explain what Wickman's Fine Wine Auctions does?
MW: We're an online market place for people to buy and sell fine wines. We combine traditional auction house values with the latest technology
RWS: What gave you the wine bug?
MW: Well the Auction bug came from my son, when he was 7 years old wanted to raise money for Multiple Sclerosis research and I combined my love of wine with my knowledge of software and the internet to create our first charity wine auction. Which was a success and my son was the highest fund raiser in Australia for that year AND the next.
RWS: What are your biggest selling varieties and regions?
MW: The wine that is traded the most would be Penfolds Grange and other Penfolds wines then classics like Rockford basket press, Wendouree, Noons etc.
RWS: What makes the Australian second hand wine market so unique?
MW: Government taxes! GST, WET and assorted import duties mean that it is not cost effective for international wines to be imported or traded within Australia so we predominantly find fascinating old Australian wines that don't often leave our shores.
RWS: Do Aussies buy for investment or drinking pleasure as a general rule?
MW: These days for drinking. Very few buy for investment these days as there is very little upside (I would argue there was only ever a few brief periods of upside anyway).
RWS: If you had to pick two wines that every cellar collection should have what would they be?
MW: Something from the Irvine family and something from the Glaetzer family. It is becoming more common for wine enthusiasts to follow particular wine makers rather than a winery.
RWS: So Grange, what's your thoughts on investing in it and is the 2012 worth the ever higher prices?
MW: A good question, my thoughts on investing in Grange and the best vintages can be found  here:https://www.wickman.net.au/wine-investment-penfolds-grange.aspx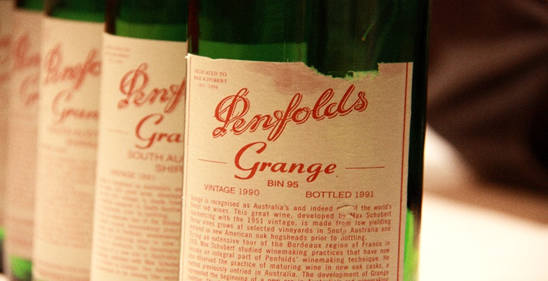 (Image credit: Julia Sevenich)
RWS: What region and a vintage combo so you consider a classic and a must have for the cellar?
MW: Barossa and even vintages from the 90's
RWS: Tipple of choice when not drinking wine?
MW: At this moment; Gin.. I am enjoying a local Adelaide product called Ounce Gin..
RWS: Sounds great mark, will have to try that. So you've got the perfect bottle out of the cellar, it's decanted and ready to go. Name the tune that completes the moment?
Hmmm. It's a Spotify playlist called "Taking over the world"
RWS: Like it, will have to listen to it. If any of our customers wanted to buy or sell with Wickmans, how would they get the ball rolling?
MW: Our website has all the information about selling wine here:  https://www.wickman.net.au/sellwine.aspx. Then just drop us an email or call and we can get an account set up.

RWS: Thanks Mark for taking the time to speak to us, it's always a pleasure reading through your latest auctions and picking a few wines to bid on. It's a great way to grow your cellar with mature wines without the long wait.