We're getting seriously itchy feet, one of the great loves of wine is the ability to travel to far off distant lands and see the geography, culture and people that shape the wines we enjoy. So whilst we're still isolated from those long European (or anywhere come to think of it) trips. Now's the time to start thinking of that next big holiday, long lunches in French villages with a bottle of the local rose overlooking vineyards, mountains or coast. Our friends at Vins de Provence have some wine travel inspiration for you, but fear not we've tried all the wines and they are all excellent.
We might not be able to travel just yet, but why not use your time to prepare for your next European trip and get excited by visiting the Route des Vins de Provence website at www.routedesvinsdeprovence.com and build your own Provence wine route! Heck while you're at it, how about a few wines from our three key appellations that are available in Australia to really bring the South of France to you.
Hugging the Mediterranean coast of France and bordered by the Rhone River to the west and the Côte d'Azur on the east, Provence is linked by mountainous roads with stunning outlooks over the sparkling coastline, bordered by fields of lavender and the rough but beautiful scrubland with its Garrigue, a mix of local wild herbs the senses are alive before you even open a bottle of the world-renowned rosé.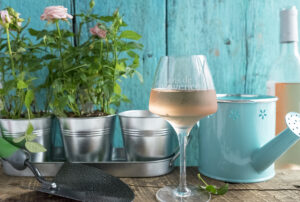 From the gates of Nice to those of the Camargue, nearly 430 winemakers and cooperatives open their doors to you. A thousand and one sunny, charming trails pass through heritage sites to lead you to hidden estates and welcoming winery shops.
For the history and culture geeks
Inspired collectors and winegrowers have made the vineyards of Provence a first-rate, prestigious and captivating cultural destination. An iconic, timeless and yet constantly recomposed way of life transcends the vineyards of Provence. Making time stand still is woven into the region's fabric.
Make your stay one of wine, sculpture, history and architecture. Visit the 500 acre estate of Château La Coste set amidst the AOC Coteaux d'Aix-en-Provence-classified vineyards. More than a producer of refined rosé, it is also home to an open air museum with 34 major artworks from a who's who of 20th and 21st Century artists and architects. Villa La Coste is the properties boutique hotel, which quickly gained France's official ministerial "palace distinction", one step higher than five star, this is luxury refinement at its very best. You might also want to visit the chapel at Château Sainte Roseline, built in 1329, followed by a tasting of the Estate's Cru Classé amidst the vineyards of AOC Côtes de Provence. 25km north of the ancient Roman city of Frejus on the Mediterranean coast, Chateau d'Esclans is also worth a detour. The first traces of the chateau's site date back to the times of the Gauls during which its location served as a lookout point to spot intruders coming by boat into the Gulf of Frejus. The main attraction at Château D'Esclans is their 12th century cellar, the oldest in the region, where visitors are offered a tour with a detailed description of their notable history.
Try them at home:
Roseline Prestige 2019 – Côtes de Provence, available at Vintage Cellars
Clear and glossy light pink colour. Intense bouquet combining red fruit notes with a touch of acid drops. On the palate, a lively attack gives way to a long finish expressing the freshness of Provence rosés.
Château La Coste 2019 – Coteaux d'Aix-en-Provence, available at Dan Murphy's, Shorty's Liquor and BWS
Marked by minerality and elegant smoothness. Volume on the palate, full flavour and round. Dominant white fruit, vine peaches and pear, with hints of red fruit. A long and fresh finish.
Château d'Esclans Whispering Angels 2019 – Côtes de Provence, available at Dan Murphys
Very pale salmon pink. Delicate nose, textural palate, lovely oiliness and soft but present acidity with grapefruit freshness. Layered and easy to drink.
For the nature lovers
France's oldest wine region, Provence promotes a delicately balanced ecosystem inviting you to reconnect with nature and others. Driving up to the vineyards of Coteaux Varois en Provence and you are now in the heart of "Calcareous Provence". Its terroir is distinguished by pronounced mountainous reliefs that peak at 600 to more than 1,000 metres in the Sainte-Baume Mountain Range.  Here you will find Château de l'Escarelle, a 100-hectare vineyard that thrives in a remarkable setting of 1,000 hectares of unspoilt countryside. A pilot site dedicated to the study and conservation of butterflies as part of a partnership with the Bird Protection League, it has a butterfly garden that can be visited every Saturday accompanied by an entomologist. Château de l'Escarelle's vineyards, are now certified High Environmental Value (level 3, the highest), and currently in the switch-over phase to organic. At Chateau Gassier, the estate invites you for a country picnic in the middle of its vineyards located at the foot of Mount Sainte-Victoire. Located at an altitude of 330m in the AOC Côtes de Provence, the estate has no light pollution and is therefore a privileged observation post for exploring the sky with telescopes and observation glasses provided by the Vauvenargues Observatory.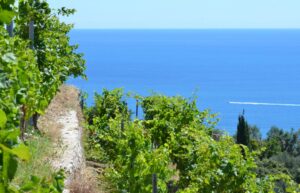 Try them at home:
Château de L'Escarelle – Jardin Des Secrets 2019 – Coteaux Varois en Provence, available at The Wine Collective
This bright rosé wine with a clean attack and a round mouthfeel, exudes the fresh summer fruit aromas which also characterize its finish. Perfect as an apéritif or to accompany southern French dishes and Provençal cold cooked meats.
Château Gassier – Esprit Provence 2019 – Côtes de Provence, available at Harris Farm
Shades of pale peach. With a delicate nose displaying white and yellow fruits aromas. On the palate, a savoury crips mineral wine with a beautiful freshness and then vibrant acidity at the finish. Very moreish!
For the South of France lifestyle-seekers
Provence's vineyards create a peaceful, carefree atmosphere, combining beauty, pleasure and a sense of freedom. They are also located in close proximity to the French Riviera and its vibrant cities, known for the exuberant lifestyle on offer. St Tropez is one of them, since the 1950s it has been a magnet for the rich and famous. It is a gem for the most luxurious yachts at the town's marinas surrounded with 40 beaches. But St Tropez isn't just about topping up the tan – it's also for topping up your glass of rosé. At the Chevalier Torpez vineyards, located in the heart of the mythical village of Saint-Torpez, you will discover both a place and wines that are synonymous with a unique art of living, true to the South of France lifestyle. You can also enjoy a ludic weekend at Chateau de Saint-Martin. Activities and facilities include a tasting of the estate's Côtes de Provence wines, a swimming pool, massages and creative workshops (choices include painting with wine, liqueur making, mixology, cooking with flowers and creating perfumes).
Try them at home:
Chevalier Torpez – Petite Bravade 2019 – Côtes de Provence, available at Kemenys
Beautiful pale pink colour with hints of apricot. Intense on the nose with aromas of white & citrus fruits and notes of white flowers. Refreshing fruit on the palate, round, well balanced and lush.
Château de Saint Martin – Colette 2019 – Côtes de Provence, available at Summer Hill Wine Store
Elegant provencal rosé, featuring aromas of cherries, tropical and candied fruits. A blend of grenache, syrah, cinsault and carignan.
Enjoy a rosé trip around Provence whilst you plan that next big overseas adventure, a little pink in the glass can really take you places.