Whilst we may not be able to get together quite so much at the moment, this extra time can be turned to building your prized wine collection whilst supporting the local wine industry. There have been some outstanding vintages for Australian wines in the last few years, and now is a great opportunity to grab a bargain for top quality wines that will reward some time in the cellar. Plus, after recent bushfires and during bar and restaurant closures, you'll be helping to support Australian winemakers and help them get back to producing more beautiful wines next vintage. With our expert eye, we've picked out 3 top drops which are guaranteed to age beautifully, and which represent incredible value for money. Your wallet will be thankful now, and your tastebuds will thank you later!
Giant Steps
Giant Steps have been producing beautiful, delicate wines from the Yarra for more than 15 years, winning more than 100 awards across the world stage and making the Wine & Spirits Magazine 'Top 100 Wineries'.
Growing on the steep slopes of Warramate Ranges in the Gruyere pocket of the Yarra, you'll find some of the oldest vines of Giant Steps' vineyards. With their relatively high elevation and North-facing aspect, they're perfectly placed to catch the sun and produce one of the region's great red Bordeaux blends: Harry's Monster. With an almost equal share of hand-picked Merlot (44%) and Cabernet Sauvignon (42%), and a touch of Petit Verdot (14%) it shows finesse without overdoing it. A minimal intervention approach means the wines reflect their vintage and terroir, and winemaker Steve Flamsteed (Gourmet Traveller Wine's Winemaker of the Year 2016) has used 12% new French oak so as not to overpower the fruit. And according to Campbell Mattinson, the result is "worth every cent."
After spending 14 months in-barrel, it's the 2018 vintage that's currently available: slightly darker and with more tannins than previous years, with excellent promise for cellaring.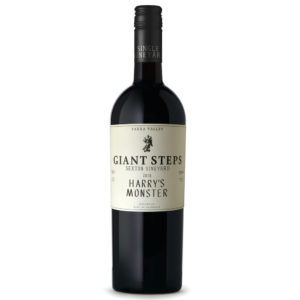 If you get in quick, Giant Steps are offering 10% off cases of 6 wines, or 20% off 12 wines, with free delivery, until the end of May. A great addition to any wine cellar!
Born & Raised
As the name suggests, Born & Raised wines are as serious about their terroir as they are about their winemaking. Also from Victoria, these delicious drops are grown around Heathcote and Sunbury, depending on the varietal, so that each micro-climate brings out the best in the grapes. The wines are small-batch production allowing winemaker David Messum to spend time carefully crafted each one and elevating them to a new level. Take his Carmenyeah for example: a beautiful expression of the Carménère typically seen in wines from Médoc. Limited to 300 bottles, a few lucky restaurants in Sydney and Melbourne quickly snapped these up. When it comes to age-worthy wines, the Sunbury Shiraz and the Super T wines are the standouts.
The Shiraz is sourced from the Rockbank vineyard with rich, red volcanic soils over clay and a fairly cool, dry micro-climate. These are perfect conditions for growing Shiraz with an elegant profile, more subtle and complex than most Australian equivalents. Raised on 10% new oak for 13 months and rested for a further 5 in-tank, it's easy on the tannins making it highly drinkable and a real crowd-pleaser.
The Super T (Super Tuscan) is an Australian homage to the rebellious Chianti producers who in the mid-1900's fought back against the appellation system by blending non-native varietals with the indigenous Sangiovese. In this case, warmer-climate Heathcote Sangiovese from the Camelback vineyard is blended with cooler-climate Cabernet and Merlot from Sunbury for a match made in heaven. The juice is wild fermented and bottled unfiltered for a pure wine experience.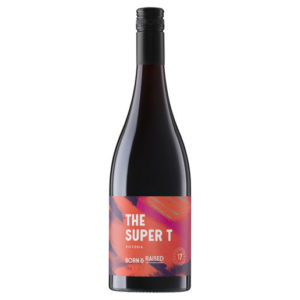 For the growing population who prefer their produce vegan, these wines are all suitable for drinking.
Born & Raised are offering a 'Lockdown Special', with 20% off all orders. These are cracking, authentic wines that are guaranteed to hit the spot with a few years of ageing.
Brokenwood Wines
 Now a household name across Australia, Brokenwood wines is the result of the great man himself, James Halliday's, first foray into winemaking. Their Cricket Pitch range pays tribute to the intended use of the land on which the winery was finally built. This iconic winery has been the venue for many great Australian wine names to 'make their bones', helping cement its place in Hunter Valley history.
The single-vineyard Graveyard range is the most iconic of their wines, and there are some outstanding releases available as part of their Single Vineyard Club membership – especially if you're looking for wines that already have some age on them. Special Museum Releases from their Wade Block and Verona vineyard dating back as far as 2006 are available and will continue to age well for another 10 years or more.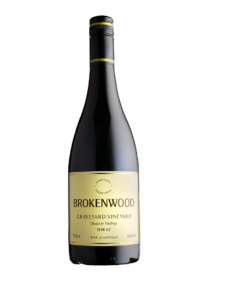 There are however other wines available at more affordable levels which still present fantastic cellaring potential. Museum Releases of the 2011 vintage Forest Edge Chardonnay and Hunter Valley Shiraz are well valued at $80 and $90 respectively. 2011 was a relatively warm season in the Hunter, but this hasn't had any adverse effect on the wines' quality and both should cellar well for a further 5 years.
If you can't wait that long, Brokenwood are currently offering a Bunker Pack, with a selection of wines featuring some for immediate drinking and others to be laid down for future years. For under $300 you'll get six wines from vintages as early as 2013 and as recent as 2020, with virtual tasting videos accompanying. There's also an included voucher for a visit to their state-of-the-art cellar door in the Hunter, for when regional travel is possible again!
It's well worth seeking out small producers directly as many are trying to keep cashflow up as their main customers, the hospitality industry have virtually shutdown and are not ordering wine for on-premises consumption. This makes it the perfect time to support the local wine industry and grab yourself a bargain along the way. And whilst we would love you to fill your wine cellar, don't miss the opportunity to grab a few mid week pleasers at the same time. We all need a little glass of something to look forward to after a hard days working from home.
Stay safe and drink well…