Recently I was invited to be part of the Sydney Italian Food and Wine Festivals expert panel on Barolo Vs Barbaresco.  The two powerhouses and without doubt the best Nebbiolo producing areas in the world.
The premise was simple, which area would triumph with our panel and the 50 attendees?
The key couple of points before getting into the line-up, minimum DOCG aging rules are different between the two regions. Barbaresco requires 18 months before release, 9 months in oak. Whereas Barolo requires 3 years, 18months of which are in oak. The resevra badge effectively adds two years to both wines but no additional oak requirements.
Barbaresco is the slightly warmer region, being a touch closer to the river Tanaro. However in reality each site and sub climat can be very different, generalisations need to be taken with a pinch of salt. The climats, or Cru's of both regions are another important factor. With Barbaresco officially defining its Crus in 2007, Barolo only managed it in 2009 and with far greater controversy (see Bussia below). A great way to get under the skin of the Crus from both regions is through Antonio Galloni's interactive maps, a vast and modern reference on all things Piedmont and Nebbiolo.
So to the wines…
Barbaresco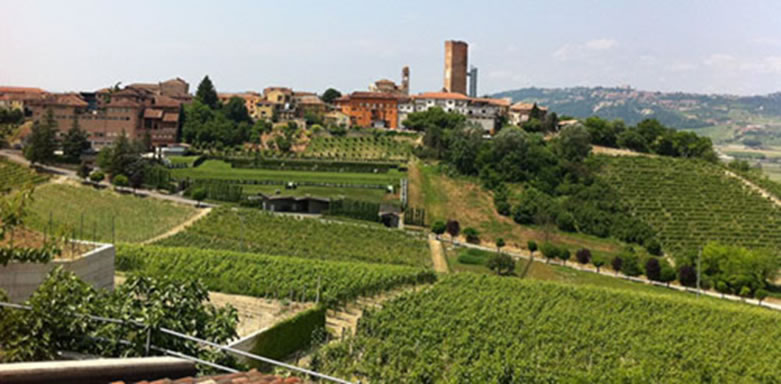 Ceretto  – Bernadot 2011
With the 2011 being in bottle only approx. 14months this is a great time to see the latest vintage, all be it in a very young stage.
This standout wine from the Tresio cru is fairly modern in style, mixing stainless fermentation (fairly standard across the board) with a mixture of oak. It was nicely sculpted, medium bodied with sweet red fruit, cherry, rose and some liquorice developing. Nice concentration with rounded firm tannins. It received general support, although traditionalist would like to see less oak.

Nada Fiorenzo – Rombone – 2010
Whilst 2010 is considered a great vintage, the wines are tending to close up and go through a dumb stage. This rings true here, closed on the nose with sweet red cherry and a touch of spice. The tannins are pretty firm, full but lingering. Will age perfectly. Shows great power from this Treiso Cru.

Castello di Neive – Santo Stefano' – 2009
2009 was a tricky vintage for Barbaresco, producing early drinking wines. This was just starting to get into its drinking window with the nose blossoming. The Cru is considered one of the finest, possibly in Italy.  Noticeably aldehydic on the nose, this blew off with time but is a warning for longer cellarage. A modern styled wine, lots of oak tempered the ripe red fruits with spice and sets a deeper colour than most. Considered a touch heavy handed by the panel, it was well received with its easy drinking nature, a supple intro to Nebbiolo.

Dante Rivetti – Bricco di Neive Reserva – 2006
A reserve wine that sees 36 months in oak, although allegedly only 20% French barrique the toasty oak dominated. You don't see many top producers making Reserva's and the general thought is whilst Nebbiolo used to need an age in oak to soften the wines, with modern practices and earlier ripening fruit the additional age dries out the wine rather than adding to it. The perfume of aged Nebbiolo came through wonderfully, all Rose petal, liquorice a touch of tar, the palate was touch dry with firm fine tannins and a nice acidity.

Guiseppe Cortese – Rabaja Reserva – 1999
Great to see an aged wine in the line up. However it was looking tired, possibly through poor cellarage and heat. The wine picked up in the glass however and also darkened with air. Richer leather, violet notes, firm acid and soften tannins. A little disjointed.
Barolo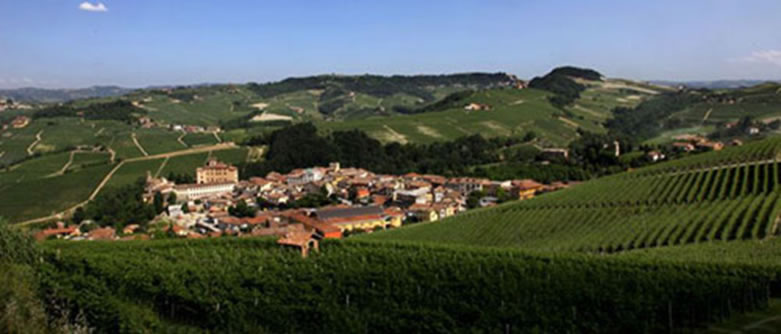 Vietti –Castiglione Barolo – 2011
Universally liked by panel and audience this was a masterclass in multi-cru blending. Lifted and fragrant on the nose, juicy on the palate with secondary waves of darker cherry, dried herbs and violets this was balance supreme. What a bargain for $125 RRP. Cellar it now for medium term.

Anna Maria Abbona – Barolo – 2010
A little closed at first, a touch heavy on the wood, but this opened up nicely. My initial thoughts were heavy handed but once in glass this balanced nicely, firm acidity backing the supple red fruit, chewy tannins filling the mouth and finishing long. Nice wine from a producer that's more about Dolcetto than Nebbiolo.

Poderi Colla – Bussia – 2010
Again universally liked, this wine is a mix of modern winemaking (wild ferments, stainless, and unfiltered) from the Bussia Cru in Monforte. The Bussia cru is big, and should be split into multiple Cru's but politics has got in the way. The wine was stunning, great lifted ripe red and black fruits, violet, and rose. Palate firm, rounded fine tannins and generous acidity. Fresh and spicy with dried cherry and mint. A powerful wine from the powerful side of the Barolo valley.

Cascina Bruciata – Cannubi-Moscatel – 2008
Although this cru has Cannubi in the name its actually not as fine as real Cannubi, turning its exposure Westwards rather than south. This producer is fairly new, using organics in the vineyard and modern minimal handling in the winery. The wine seduces with big sweet fruit on the nose, spice and nutmeg. A little chunky but opening up nicely, its more rounded matching its sweet fruit profile. Nice and generous, a good drink early Barolo.
There was some great wines here, and whilst a few were a touch oak influenced they showed the multifaceted side of Nebbiolo.
The result? 70% were Barolo fans but this was understandable considering the Poderi Colla and Vietti both being standouts. The times right to get some in your cellar, pricing is still relative good against Bordeaux or Burgundy with top cru's and producers offering great value for money.