The Spanish noble grape is unquestionably Tempranillo. This variety comes in many different clones,  regions and therefore produces a huge array of styles. Traditionally in left in barrel for long periods before bottling, modern Tempranillo's are now aged for sensible times, Rioja's minimal barrel aging is 1 year plus a year in bottle. Bottle age is important, as these wines really do mature beautifully hitting dusty earthy tones as they get into secondary characteristic, then more plummy, tobacco notes as they hit that 'old' age tertiary aromas.
This early ripening variety loves a bit of warmth, is suitable in numerous soil types and most importantly delivers great drinking enjoyment at all levels. The Mediterranean climates of Australia's wine regions make a good prospect for the variety, however we are only recently seeing truly satisfying wines being produced, rather than just quaffing 'dry red' types.
One thing to remember with Tempranillo, it doesn't come into the winery, (once ripe) with little acid. The winemaking adage is 4×4, that's TA and PH and is low, and therefore most Tempranillo's will have some acid added. This isn't a bad thing, so long as great care is taken so not to get that mid palate 'added acid grip' by excessive acid additions. Picking times therefore become super important, Tempranillo needs to be ripe but not overly so or the acid additions become dominant. Anyway, what we want to know is what's drinking well and what should we add to the wine cellar?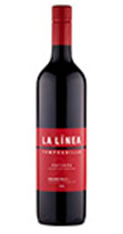 2010 La Linea 'Norteño' Tempranillo
This is Peter Leske and David LeMire MW brand from the Adelaide Hills, Tempranillo is their hero variety which makes sense in this neck of the woods.  The Norteno, meaning Northern, is a barrel selected mini batch from their Northern Kersbrook (close to) vineyard.  It's denser and darker than the normal bottling and has Temp savouriness in abundance but also balances with sweet cherry and a lick of oak. It'll age nicely to about 8-10 year. $33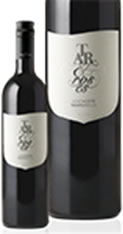 2015 Tar & Roses Heathcote Tempranillo
Tempranillo grows well in Heathcote, the warm dry summers echo the varieties homeland, and the iron rich Cambrian soils give a real depth to the wines.  The Tar & Roses Temp is a nicely weighted medium bodied wine, loads of plum and tangy rhubarb are propped up by the fine chalky tannins. A bargain at $23. One for earlier drinking, 3-5 years in the cellar.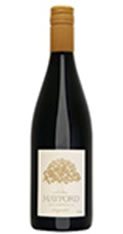 2014 Mayford Tempranillo
Set in the Victorian Alps, Mayford Wines have been getting a good reputation for their Tempranillo. Cooler in climate than Heathcote above, the wines have a lightness and poise about them.  Darkly fragrant and brambly, nice touch of earth and even forest floor coming through to a poised finish. Will go 5-8 years in cellar. However they sell out fast, the 2015 is realised in October. Check out their website for more details.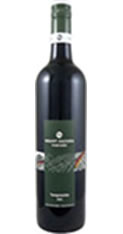 2014 Mount Majura Tempranillo – Canberra
With 14 odd vintages under his belt, Frank Van de Loo knows a bit about tempranillo. It shows in this perfumed temp, with cola and blueberry fruit, dusty tannins and nice rich finish. One for some serious time in the cellar the wines balance will pay off. Give it 15 years if you can wait that long. $45