Ever been to see a band you thought you only kind of liked, but then were blown away by their huge back catalogue of banging tracks you know all the words to? Well in the vinous sense I give to you the Loire Valley.  France's longest river is the home of 69 AOC's, and it reads like a who's who of classic wine regions. Starting with the home of Sauvignon Blanc in Sancerre and Pouilly Fume, moving into Chenin terroir with Vouvray and Savenneires. Cabernet Franc and Gamay, gives you Chinon and Saumur and the second biggest Rose producer from France is Anjou. Then we have Muscadet down by the Atlantic coast, and we're only just naming the tip of the iceberg. The Loire has an incredible list of stunning regions and wines, many of which we forgot were so good.
We had the pleasure of a tasting with Loire Valley Wines, a trade initiative from the joint regional wine bodies of Interloire and the Bureau Interprofessionnel des Vins du Centre (BIVC). Here's a few highlights for your     cellar plus a couple for the drink now wine rack.
Michel Redde – Pouilly Fume – Sauvignon Blanc – 2014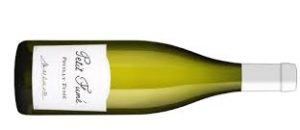 A classic styled Loire Sauvignon, on the grassier side of ripeness but with some nice texture from lees work. A blend of four vineyards, with limestone a theme throughout each the minerlality shows through. No oak used, drinking well now but will benefit from 2 to 3 years in the cellar.
Loic Mahe –  Les Fougeraies – Saumur – Chenin Blanc – 2012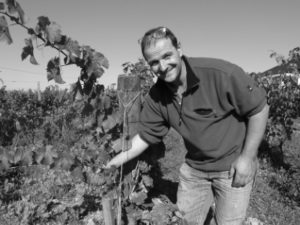 Planted and managed bio-dynamically from the very start this is classic Chenin in the honeyed, oak aged (18 months) style. From Schiste and sandy soils, this wine is rich and broad in the palette but with that classic bruised apple, lanolin note and super zippy acidity. Long, delicious. Buy a dozen and keep coming back every year or two to see it evolve.
http://www.virtuousvine.com.au/loic-mahe-loire-savennieres/
Chateau du Hureau – Touraine – Cabernet Franc – 2014

Here's a bottle to drink now. Delicous splurpy Cab Franc. Juicy raspberry and blueberry, nice lick of light tannin, some savouriness all well balanced if a little simple compared to the Chinon. But hey that why it's a drink now wine, give it a chill for 30mins, or drink straight from your cellar. Make sure you have a few as one is never enough.
Bernard Baudry – Les Granges  – Chinon – Cabernet Franc – 2015

A jump up in quality and interest here. More structure, denser tannins yet still rounded, loads of darker fruit, spice, little gamey. A heap of things in the glass, but equally very drinkable. Lovely classical Chinon, will benefit from mid-term cellaring, 4-8 years.
Chateau la Roche en Loire – Touraine-Azay-le-Rideau – Chenin Blanc – 2010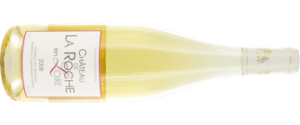 It's easy to forget the huge variety of wines Chenin blanc can make. The Loire is home to the greatest sweet and sticky Chenin in the world. They live forever with good cellaring and reward all along the way.  This moelleux styled Chenin has the honeyed, apple pie characters with a little texture grip for interest. Age for as long as you like.