We often get quizzed on the do's and don'ts of cellaring wine from our wine storage customers and new clients. We thought we should jot these down, if nothing more than to check our answers are correct. However it's not all about the cellar, being wine lovers everyone is interested in what's stashed away in our wine cellar. Here's the most asked questions in wine storage:
What's the best temperature to cellar wines?
Without doubt the most heard wine storage questions is about temperature. Our answer is simply, 12 to 13 degrees Celsius is perfect for long term wine storage. There is much written about the temperature a cellar should be at, however in our experience 12 degrees keeps wines in a static state, yet allows for the liquid to still breathe and therefore develop in bottle at a slow rate of evolution.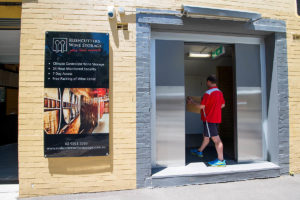 What's the most important wine cellaring consideration?
Rather than the actual temperature, or how light the cellar is the real answer is consistency of temperature. Fluctuations in temperature can impact a wine more than almost anything else. It's also the most common issue with cellaring at home in wine fridges, or worse the classic under the stairs/in the garage option which is too warm, then really spikes in a hot Australian summer.
What's the most cellared wine you have in your wine cellar?
We like this one, as we don't entirely know the full make up of our clients wine cellars. However we do take a huge amount of wine deliveries, (free of charge) which we put away for storage clients, and we pick up and load customers cellars at move in, so we get a good look at what wine is getting put down. We see a great mix of mainly Australian wine, maybe 80% then an assortment of imports lead by classic French regions. The most cellared would still be Penfolds Grange closely followed by other Prestige Penfolds wines, HOG (Henschke Hill of Grace and Mount Edlestone) but we also have a heap of Torrbreck, Brokenwood, Cullen, Greenock Creek and Grosset under lock and key.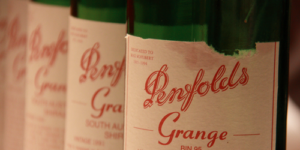 Is light that bad for wine?
YES! UV literally kills the chemical composition that gives wine its unique aroma and flavour. Keeping these volatile components safe requires a dark, UV free place. Wines that have been left out on display for long periods of time prior to purchase are the worst offenders, not only have they experienced changes in temperature, they will have been hit with UV. The wine will be suboptimal at purchase. Good provenance is extremely important to a wines quality, and therefore its value.
Should Magnums be cellared standing up?
Tricky one this, if under cork closure we always say yes. We're firm believers in the old 'keep your corks wet' to ensure a proper seal. If under screwcap, cellaring standing up is totally fine. That goes with all bottle sizes. Magnums are awesome, everything tastes better from a bigger bottle but bear in mind they mature slower than normal sizes due to less air to wine ratio. Also they will take up an awkward amount of space in the cellar which means you won't get your full vault size's maximum of bottles. Still well worth it, we love big format wines.